Indonesian delegates visiting China for schistosomiasis control
Invited by the China CDC, a number of 18 delegates from Indonesia visited China from July 30 to August 5, 2017 for schistosomiasis control. The members include officers and experts from the Ministry of Health, National Planning and Development Department, Sectors of land and resources, agriculture, husbandry, and local governments at provincial and city level. According to the planning, delegates visited Anhui and Jiangsu province, followed by National Institute of Parasitic Diseases (NIPD) and they also visited the fields for schistosomiasis control.
In Anhui, leadership of the Health department in Anhui province, Anhui IPD met the delegates in Hefei. There was a joint meeting attended by the delegates and directors, chiefs, experts from Anhui institute and the Chizhou city to exchanged information on schistosomiasis control in Anhui. Then the delegates conducted a field visit to understand schistosomiasis endemic situation and the integrated control strategies in Shitai and Guichi district, Chizhou City, which included the environment improvement, agriculture projects for schistosomiasis control and molluscicide spraying.
In Jiangsu, the delegates visited the Jiangsu institute and had a warm discussion on schistosomiasis control progress in Jiangsu. They visited Yangzhou city to understand the latest technical skills of snail control, integrated management of schistosomiasis in the fisherman group.
The delegates arrived Shanghai on August 4 and visited the NIPD. A bilateral conference was then held in NIPD, attended by Dr Lei Zhenglong, director of disease control and prevention department, National Health and Family Planning Committee, Prof Zhou Xiaonong, Director of NIPD and Dr Li Shizhu, vice-Director of NIPD. A number of experts were presented who were from local department of schistosomiasis control in Sichuan, Hubei, Anhui and Hunan province. Participants exchanged information on schistosomiasis control in China and Indonesia, Chinese strategies, expertise and achievements.
After the one-week visit, delegates from Indonesia expressed their high appreciation of the great achievements and effective multi-sector cooperation mechanism in China. They look forward to learning more from China in order to achieve the goal for schistosomiasis control in China.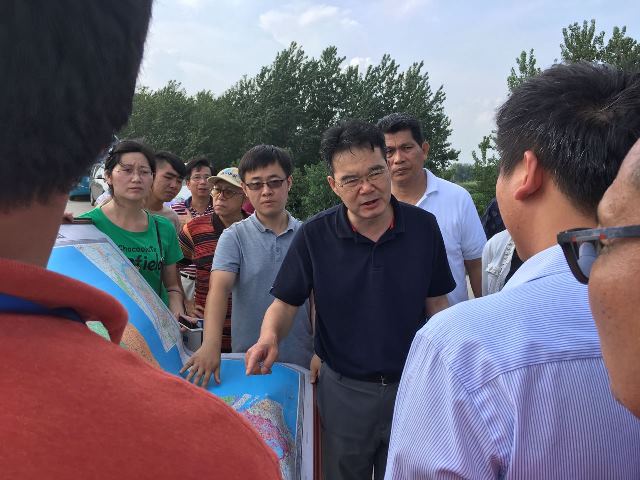 Field visit of integrated control in Jiangsu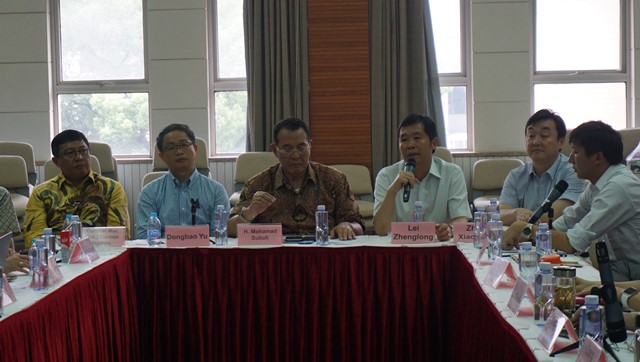 China-Indonesia conference on schistosomiasis control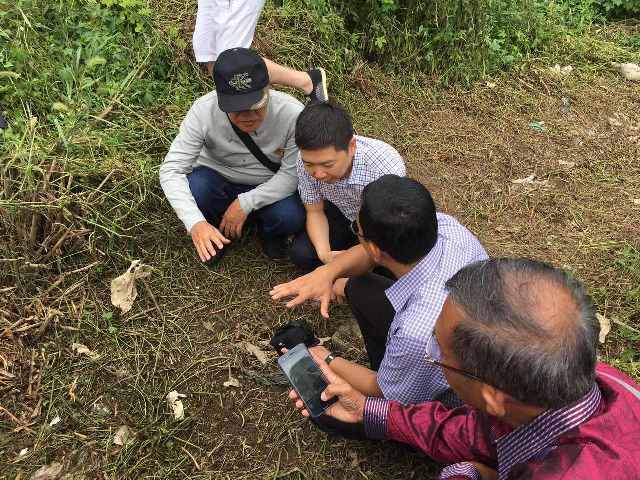 Field visit for integrated control of schistosomiasis in Guichi, Chizhou city, Anhui