Experts from the NIPD Hold Malaria Training Course in Papua New Guinea
With the support of China-Australia-Papua New Guinea Malaria Control Pilot Project, and to improve the professional skills of malaria prevention staff in Papua New Guinea(PNG), 5 staff of the National Institute of Parasitic Diseases including Dr. Chen Junhu went to Port Moresby, capital of Papua New Guinea between April 28th and May 13th 2018 to hold a two-week training course covering malaria molecular diagnosis, data analysis and GIS mapping etc. 25 PNG professionals in malaria research and prevention participated in the training.
The training team combines theoretical teaching, experiments, demonstration and operation to conduct training in "Protein microarrays and whole genome sequencing", "Global sequence variation in the histidine-rich proteins 2 and 3 of Plasmodium falciparum" "PfHRP2/3 detection" "phylogenetic tree construction" "PCA analysis" and "QGIS software application". Discussions were made in the implementation of research and diagnostic methods for non-malaria fever patients.
During the training, the project team members also participated in a series of project-related coordination and technical exchange activities, and made evaluations on the progress of the project, the follow-up cooperation as well as the results to date. Dr. Paison Dakulala, vice secretary-general of the Ministry of Health of Papua New Guinea commented that the participation of Chinese experts had given PNG professionals access to knowledge that they had never learned before, which would contribute a lot in the elimination of Malaria in PNG. According to Mr. Andrew Dolimore of the Australian Foreign Development Agency, the tripartite cooperation project promoted the communication between the three governments and related research institutions, and therefore built trust and friendship among people. Chu Yumeng from the business sector of the Chinese Embassy also spoke highly of the tripartite cooperation project on behalf of the Chinese government. Affirming the equality and efficiency of the cooperation model, he thanked the project team and all parties for their active participation and cooperation, and hoped the project to achieve the desired results.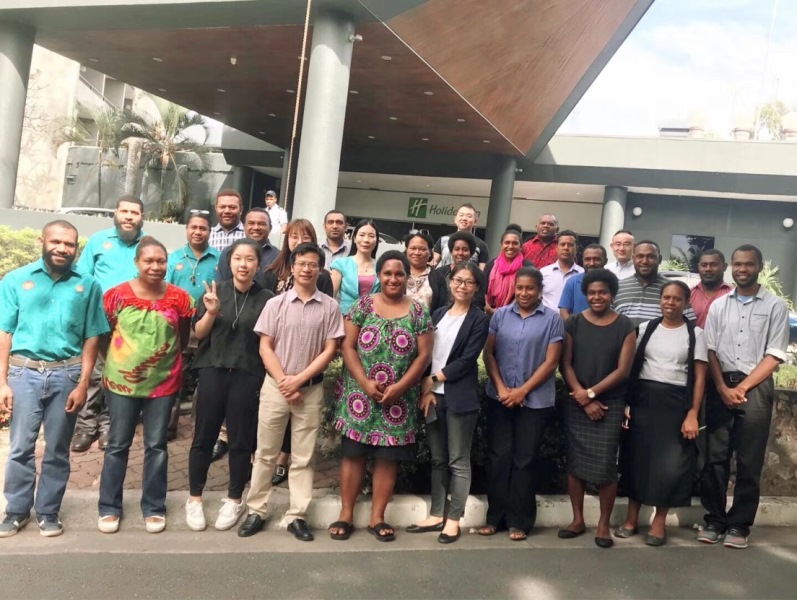 Training course group photo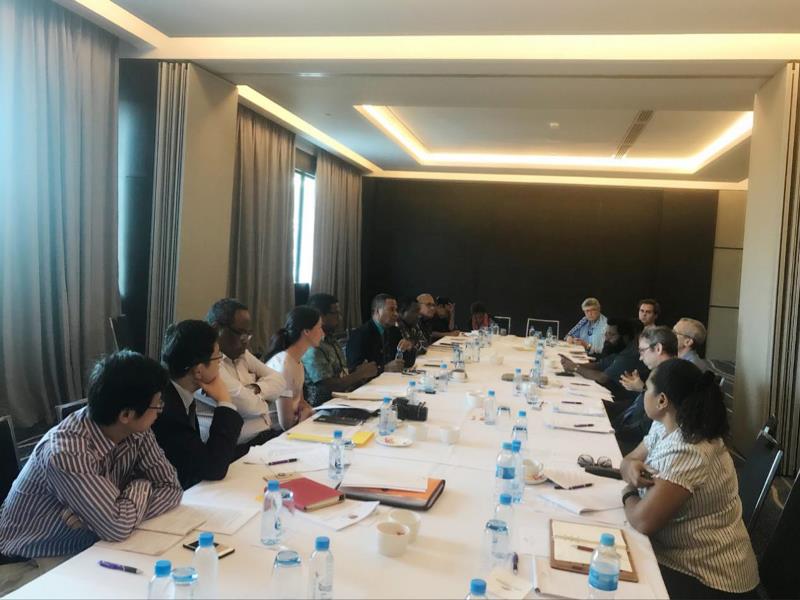 Round-table meeting of the representatives of three parties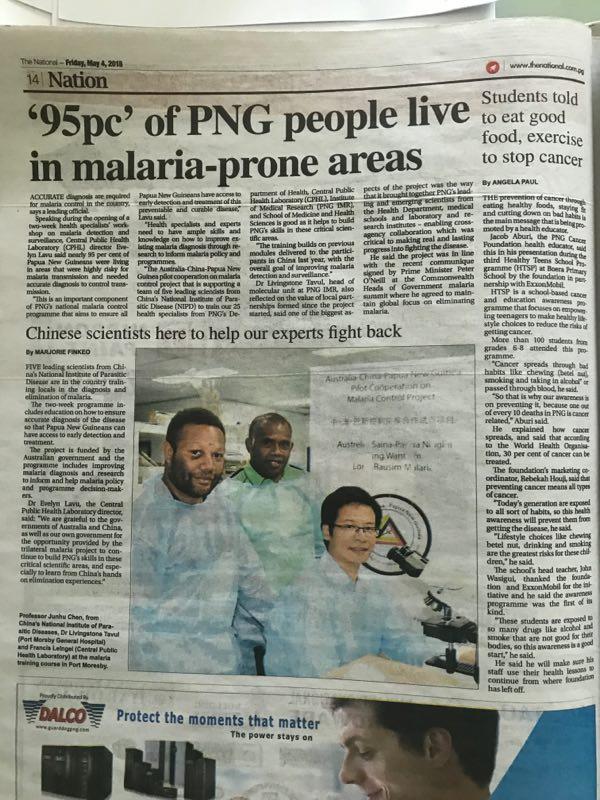 Newspaper- The National issuing a report on the training